Innovations in Employee Listening and Wellbeing Approaches:
Case Studies at Accenture and FrieslandCampina
Employee experience (EX) has become a strategic imperative that can make or break your organisation's performance, culture and reputation. But how do you design, implement and measure effective EX-initiatives that deliver tangible results?

We have invited speakers from Accenture and FrieslandCampina to discuss how their organisations have recently applied innovative EX-management technology to drive positive change. We will consider common challenges and explore new approaches and practical tips related to using technology to support EX-management.
Anne Selis, Talent Strategy Lead at Accenture Belux, will discuss the EX challenges of integrating an acquired company and using a new employee listening approach to retain key talent and monitor EX during the first year of acquisition. Merel van Dorp, Global Wellbeing Lead at FrieslandCampina, will explain why wellbeing is an important topic to FrieslandCampina and how they use a different approach to employee listening in order to support employee wellbeing.
Katarina Coppé, Chief Commercial Officer at Welliba, will facilitate the webinar, moderate the panel discussion and help to answer your questions.
We look forward to seeing you online!
***Please note that this session will be recorded***
Thursday 26th October 2023

Time

14:00-14:45 CET
13:00-13:45 UK

Language

English
Speakers
Anne Selis

Talent Strategy Lead

Accenture

Merel van Dorp

Team Reward & Employee Relations

FrieslandCampina
Facilitator:
Katarina Coppé
|
Director - Welliba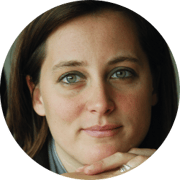 We would be delighted if you could join our global webinar. If you would like to learn more about Welliba or our webinar, please contact Stephen Forde at stephen.forde@welliba.com.


Unlock a better employee experience.
We help organisations and employees work together to attract, onboard, retain and develop talent that performs.